Welcome to ICWIP 2020

It is our great honour to invite you to join 2020 3rd International Conference on Watermarking and Image Processing (ICWIP 2020), which will be held during June 26-28, 2020 in campus of Huaqiao University at Xiamen, China. It's the workshop of 2020 3rd International Conference on Artificial Intelligence and Pattern Recognition (AIPR 2020).
This annual conference showcases the latest research and technologies in all areas of Watermarking and Image Processing, papers in the conference will be published in peer-reviewed conference proceedings, Oral and poster presenters will have the opportunity to deposit their slides/posters in this conference. We sincerely hope that all of you will join us in Xiamen, China for what will definitely become a memorable conference.
The Conference will also have a space for companies and/or institutions to present their products, services, innovations and research results. If you or your company is interested in participating of this exhibition.
We provide a good opportunity by admiring your updated research knowledge and also by publishing it in the conference proceedings.

Paper Publication
All full paper submissions of ICWIP2020 will also be peer reviewed and evaluated based on originality, technical and/or research content/depth, correctness, relevance to conference, contributions, and readability. The full paper submissions will be chosen based on technical merit, interest, applicability, and how well they fit a coherent and balanced technical program. After a careful reviewing process, all accepted papers after proper registration and presentation will be published in International Conference Proceedings Series, which will be indexed by Ei Compendex and Scopus.
The ISBN of ICWIP 2019 Conference Proceedings is 978-1-4503-7280-0
The accepted papers of ICWIP2019 were published into International Conference Proceedings Series by ACM, which will be archived in the ACM Digital Library, and indexed by Scopus and Ei Compendex, and submitted to be reviewed by Thomson Reuters Conference Proceedings Citation Index (ISI Web of Science)  
Submit Full Paper
Submit before Mar. 15, 2020
Notification date: Apr. 5, 2020
Registration: Apr. 20, 2020
Camera Ready: Apr. 20, 2020
Template | Download CFP Flyer(TBA) | Submit to: Online Submission System

Submit Abstract:
ICWIP 2020 acceptes abstract paper, which is only accepted for presenting not for publication.
Submit before February 15, 2020 | Submit to: Online Submission System
Publication History:
ICWIP 2017 Proceedings | ISBN: 978-1-4503-5307-6 | ACM Digital library
Indexed by EI Compendex and Scopus / Read More
ICWIP 2019 Proceedings | ISBN: 978-1-4503-7280-0 | ACM Digital library

Special Issue
Accepted and registered papers of ICWIP are mainly published in conference proceedings. Excellent papers with extension can be recommend to be published in the special issue: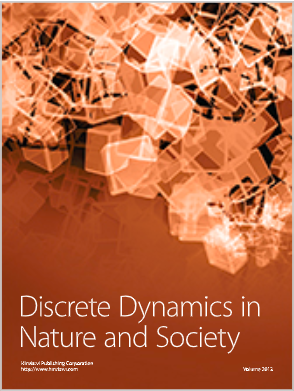 Discrete Dynamics in Nature and Society:
Multi-Goal Decision Making for Applications in Nature and Society
Abstracted & Indexed in: Science Citation Index Expanded, Scopus, etc.
Submission Deadline: Friday, 26 June 2020
More details, please read CFP in the link:
https://www.hindawi.com/journals/ddns/si/861725/cfp