Welcome to ICWIP 2021

It is our great honour to invite you to join 2021 4th International Conference on Watermarking and Image Processing (ICWIP 2021), which will be held during September 17-19, 2021 in campus of Huaqiao University at Xiamen, China. It's the workshop of 2021 4th International Conference on Artificial Intelligence and Pattern Recognition (AIPR 2021).
This annual conference showcases the latest research and technologies in all areas of Watermarking and Image Processing, papers in the conference will be published in peer-reviewed conference proceedings, Oral and poster presenters will have the opportunity to deposit their slides/posters in this conference. We sincerely hope that all of you will join us in Xiamen, China for what will definitely become a memorable conference. The Conference will also have a space for companies and/or institutions to present their products, services, innovations and research results. If you or your company is interested in participating of this exhibition. We provide a good opportunity by admiring your updated research knowledge and also by publishing it in the conference proceedings.
Special Message!The conference organising committees is aware of the current developments regarding the novel coronavirus and we understand that some participants are now facing travel restrictions and may have to either cancel their participation. Therefore the option to do remote presentation is offered to encourage participants to continue with their presentations virtually by online conference, video conference, etc. Please note online presentation session will be arranged during the conference. We welcome your participation! (Read more)

据组委会了解, 部分作者由于疫情影响无法参会。因此除提供常规参会选项(口头以及海报报告)之外,本次会议将增设网络或视频报告的选择,并将在会议期间安排相应的分会场。由于疫情不能参会的人员,欢迎参加专门的网络分会。

Paper Publication

All full paper submissions of ICWIP2021 will also be peer reviewed and evaluated based on originality, technical and/or research content/depth, correctness, relevance to conference, contributions, and readability. The full paper submissions will be chosen based on technical merit, interest, applicability, and how well they fit a coherent and balanced technical program. After a careful reviewing process, all accepted papers after proper registration and presentation will be published in International Conference Proceedings Series, which will be indexed by Ei Compendex and Scopus.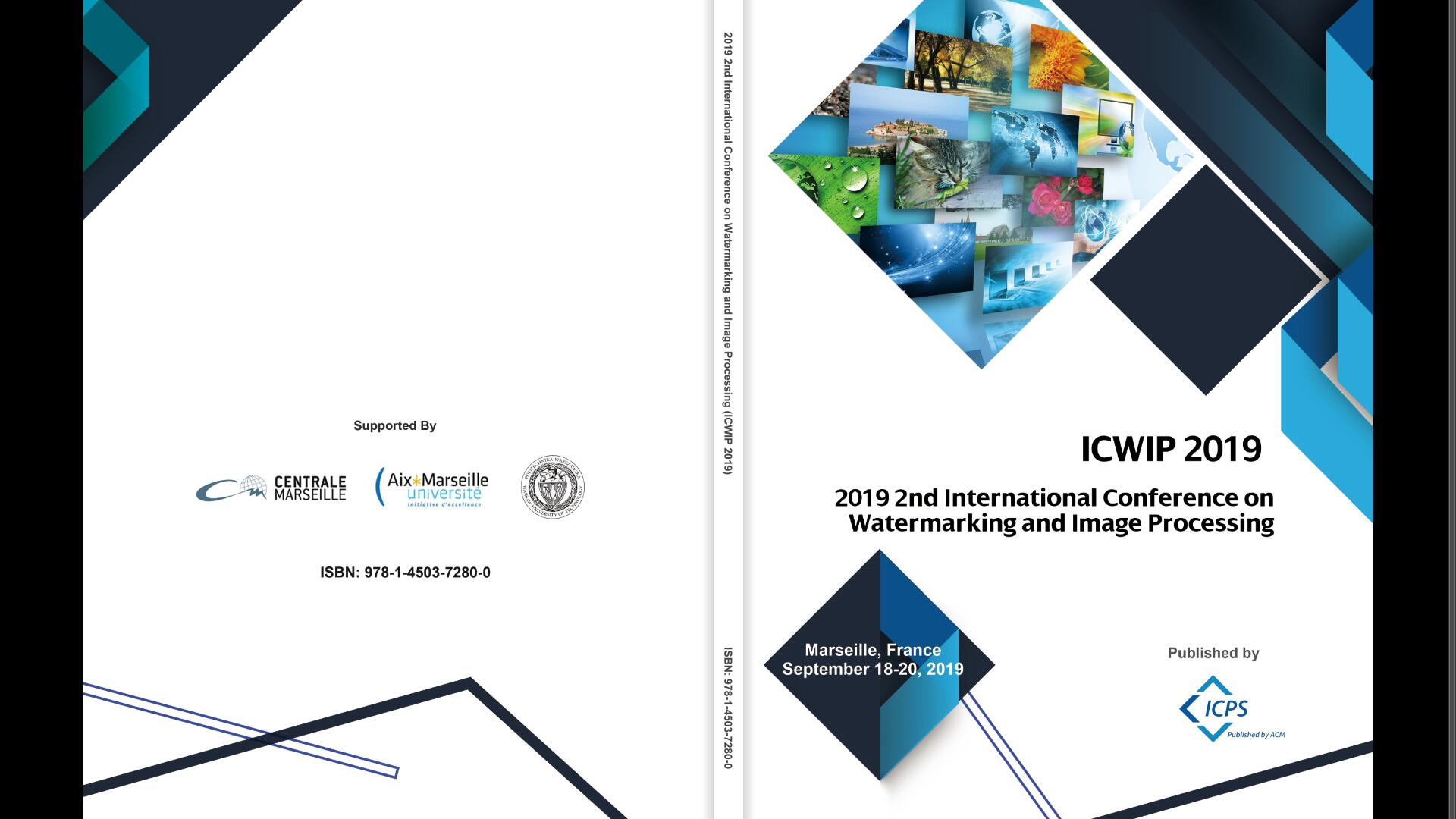 All papers of ICWIP2017 proceedings and ICWIP2019 proceedings were published into International Conference Proceedings Series by ACM, which was indexed by EI Compendex and Scopus.
Submit Full Paper
Submit before August 15, 2021
Notification date: August 25, 2021
Registration: September 1, 2021
Camera Ready: September 1, 2021
Template | Download CFP Flyer(TBA) | Submit to: Online Submission System

Submit Abstract:
ICWIP 2021 acceptes abstract paper, which is only accepted for presenting not for publication.
Submit before August 15, 2021 | Submit to: Online Submission System
Publication History:
ICWIP 2017 Proceedings | ISBN: 978-1-4503-5307-6 | ACM Digital library
Indexed by EI Compendex and Scopus / Read More
ICWIP 2019 Proceedings | ISBN: 978-1-4503-7280-0 | ACM Digital library
Indexed by EI Compendex and Scopus / Read More